scale up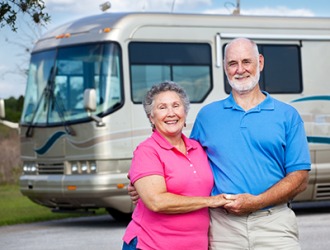 Margaret and Randall decided to scale up to a luxury motor home because they enjoy traveling the U.S. for several months at a time.
verb
To scale up is defined as to make something grander or larger.

An example of scale up is when you redraw a 2000 square foot house plan into a 5000 square foot house plan.
---
scale-up

Verb
(third-person singular simple present scales up, present participle scaling up, simple past and past participle scaled up)
To increase the size of something whilst maintaining proportion
To change a process in order to allow for greater quantities
---
scale up - Computer Definition
---