satisfied

sat·is·fied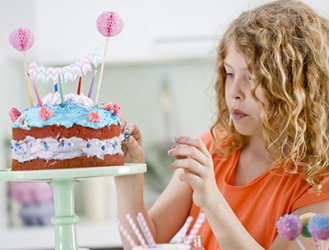 Victoria was finally satisfied with her cake creation after she added the blue candies.
adjective
Satisfied is defined as contented or fulfilled.

If you've just eaten a delicious meal and are full, this is an example of when your appetite issatisfied.
---
satisfied
adjective
Full of or showing satisfaction: a very satisfied customer; a satisfied look.
---
satisfied

Verb
Simple past tense and past participle of satisfy.
Adjective
(comparative more satisfied, superlative most satisfied)
In a state of satisfaction.

I'm satisfied with what you have done for your homework, so you can watch television now.
---