sapiosexual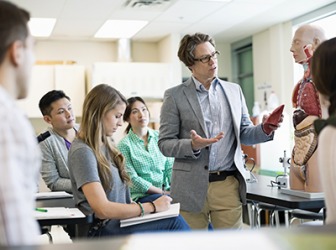 It was a little awkward for Alexa during biology class because she had developed sapiosexual feelings for her college professor.
adjective
The definition of sapiosexual is a person who finds intelligence to be the most sexually attractive characteristic of another person.

An example of sapiosexual is a student falling for their brilliant, yet awkward and unattractive, professor.
---
sapiosexual

Adjective
(comparative more sapiosexual, superlative most sapiosexual)
Attracted to intelligence or the human mind.
---