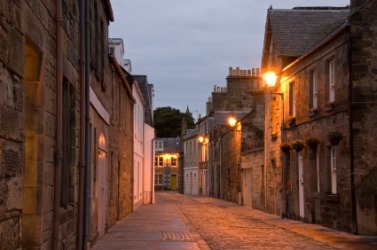 Cobbled streets of Saint Andrews.
---
Saint Andrews definition by American Heritage Dictionary
A burgh of eastern Scotland southeast of Dundee on Saint Andrews Bay, an inlet of the North Sea. Chartered in 1160, it was an ecclesiastical center during the Middle Ages. It is now primarily a resort known for its golf courses. Population: 10,358.