ruse

Ru·se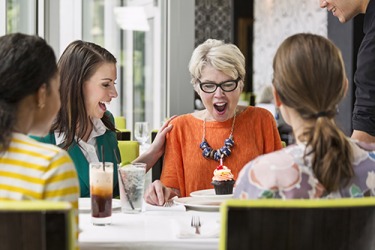 Eleanor's coworkers had to come up with a ruse to get her to the restaurant for her surprise birthday lunch.
noun
The definition of a ruse is a trick.

An example of a ruse is when you lie to someone to get them out of the house before a surprise party.
---
ruse
a stratagem, trick, or artifice
Origin of ruse
French from Middle French from Old French
reuser,
to deceive from Classical Latin
recusare,
to be reluctant, refuse: see recusant
Ruse
city in N Bulgaria, on the Danube
---
ruse
noun
A crafty stratagem; a subterfuge. See Synonyms at
wile
.
Origin of ruse
Middle English
detour, dodging
from
Old French
from
ruser
to drive back
; see
rush
1
.
Ruse
A city of northeast Bulgaria on the Danube River south of Bucharest, Romania. Founded as a Roman fortress, it is today a major port and industrial center.x
---
ruse

Origin
From Middle English, from Old French ruse ("evasive movements of a pursued animal"), with conflicting Latin origins.
---