ruffian

ruf·fi·an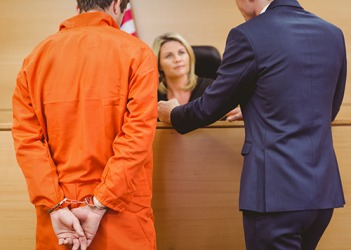 The ruffian will be serving a long prison sentence for his crimes.
noun
The definition of a ruffian is a tough or rowdy person.

A mugger is an example of a ruffian.
---
ruffian
a brutal, violent, lawless person; tough or hoodlum
Origin of ruffian
French
rufian
from Italian
ruffiano,
a pander from dialect, dialectal
roffia,
filth from Germanic an unverified form
hruf-,
scurf (akin to Old High German
ruf,
Old English
hreof
) from Indo-European base an unverified form
kreup-
from source Lithuanian
kraupus,
rough: eastern; English sense influenced, influence by rough
brutal, violent, and lawless
---
ruffian
noun
A tough or rowdy person.
A thug or gangster.
Origin of ruffian
French
pimp
from
Old French
rufien
from
Old Provençal
rufian
from
Old Italian
ruffiano
Related Forms:
---
ruffian

Verb
(third-person singular simple present ruffians, present participle ruffianing, simple past and past participle ruffianed)
To play the ruffian; to rage; to raise tumult.
Adjective
(comparative more ruffian, superlative most ruffian)
Brutal; cruel; savagely boisterous; murderous.

ruffian rage
Part or all of this entry has been imported from the 1913 edition of Webster's Dictionary, which is now free of copyright and hence in the public domain. The imported definitions may be significantly out of date, and any more recent senses may be completely missing.
Origin
French rufien, Old French ruffen, ruffian ("pimp. libertine, rake").
---