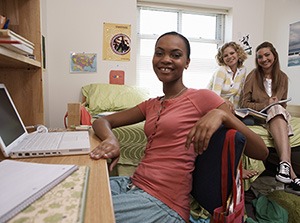 Alexa chose the college package that includes room and board because there is no place to make meals in her dorm room.
noun
Room and board is defined as the place where you live and the meals that you eat.

An example of room and board is your college dorm and meal plan.
---
room and board
sleeping accommodations and meals offered together, as in some rooming houses
---
room and board
noun
Lodging and meals earned, purchased for a set fee, or otherwise provided.
---
room-and-board

---