Ring of Fire
Ring of Fire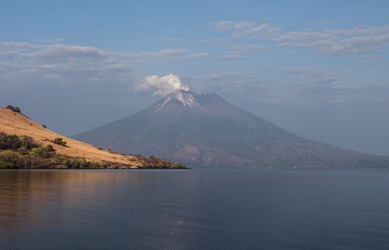 The country of Indonesia is located in the Ring of Fire and has over 100 active volcanoes.
noun
The ring of fire is the area around the Pacific Ocean that has many volcanoes and earthquakes.

An example of the Ring of Fire is where Hawaii is located.
---
Ring of Fire
beltlike region, roughly surrounding the Pacific Ocean, characterized by frequent volcanic and seismic activity caused by the colliding of moving crustal plates
---
Ring of Fire
noun
An extensive zone of volcanic and seismic activity that coincides roughly with the western, northern, and eastern borders of the Pacific Ocean.
---
ring-of-fire

Proper noun
(geology) An area of frequent earthquakes and volcanic activity, around the Pacific Ocean.
---