Renaissance man or woman
Renaissance man [or woman]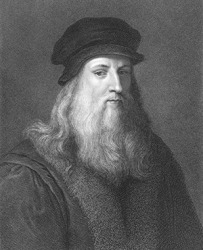 Leonardo da Vinci was considered a Renaissance man because he was a prolific inventor, painter, sculptor, and architect.
noun
The definition of a Renaissance man or woman is a person who is well educated and sophisticated and who has talent and knowledge in many different fields of study.

An example of a Renaissance man was Leonardo da Vinci.
---
Renaissance man (or woman)
a highly cultivated man (or woman) who is skilled and well-versed in many fields of knowledge, work, etc., as in the arts and sciences
Origin of Renaissance man (or woman)
from embodying the qualities of an idealized person of the Renaissance
---