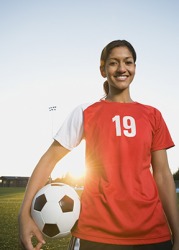 Jessica is very athletic and participates in many recreational sports, but her favorite one is soccer.
noun
Recreational sports are competitive physical games such as basketball or baseball that are played for fun as opposed to professionally.

Basketball and football games you play with your friends or as part of a intramural league are examples of recreational sports.
---