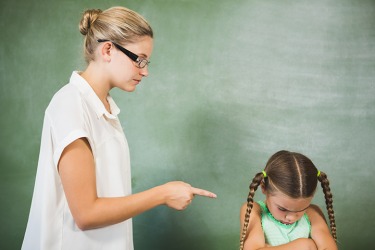 The teacher put the student in her place when she disrupted the class.
verb
To put someone in his place is to say or do something that lets another person know he is not as special, powerful or important as he thinks he is.

An example of put someone in his place is when a teacher tells the supposed class clown that she really isn't as funny as she thinks and that she better sit down and be quiet.
---
put-someone-in-his-place

Verb
(third-person singular simple present puts someone in his place, present participle putting someone in his place, simple past and past participle put someone in his place)
---