pussy whipped
pus·sy-whipped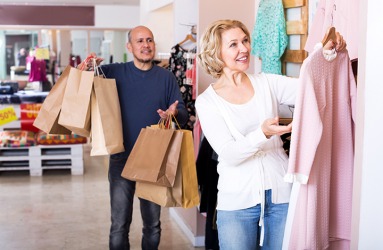 The pussy whipped husband held his wife's bags while she shopped.
adjective
The definition of pussy whipped refers to being completely under the control of a woman and doing everything that person says, usually to refer to men who do everything their wives or girlfriends say.

An example of pussy whipped is a man who buys his wife everything she wants, comes home when she tells him to and carries her purse and coat for her everywhere they go.
---
pussy-whipped
Slang
dominated by one's wife, girlfriend, etc.: somewhat vulgar
Origin of pussy-whipped
see pussy, sense
---
pussy-whipped
adjective
Offensive Slang
Controlled by or submissive to one's wife or girlfriend. Used of a man.
---