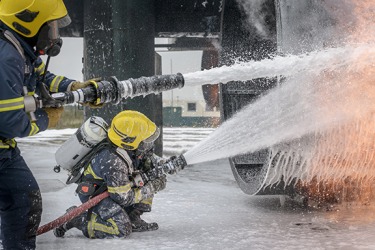 The firemen used the pumper to extinguish the fire.
noun
The definition of a pumper is a fire engine with a hose, pumps and water.

A big red fire engine that comes to your house to put out a fire and that has a hose, pump and water tank on board used to put out that fire is an example of a pumper.
---
pumper
a person or thing that pumps
a fire truck that carries hose and a water tank and can pump water under great pressure
---
pumper

---