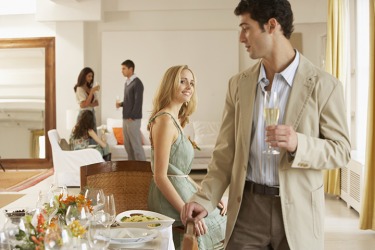 Dave was hoping that their prolonged eye contact meant that Paige was interested in him.
noun
Prolonged eye contact involves looking into someone's eyes for a longer period of time than a normal customary glance, usually to communicate some type of message.

An example of prolonged eye contact is when you stare into the eyes of an attractive man across the room, trying to meet his eye to communicate your interest in talking to him and getting to know him.
---