project management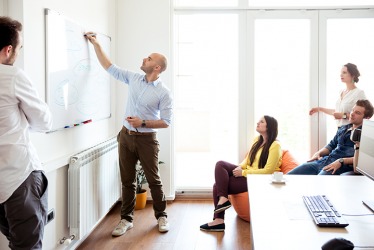 A team listening to a project manager explain a timeline for an assignment.
noun
Project management is the practice of planning, organizing, securing and managing the details and resources of seeing a project through to the end.

An example of project management is making a time line for a new system and checking in with everyone involved with creating that system until it is complete.
---
project-management

---