prehistoric
pre·his·tor·ic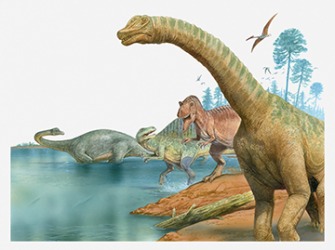 Cretaceous era dinosaurs
adjective
The definition of prehistoric is the time before time was recorded.

An example of prehistoric is the Paleozoic era.
---
prehistoric
of the period before recorded history
---
prehistoric
also pre·his·tor·i·cal
adjective
Of, relating to, or belonging to the era before recorded history.
Of or relating to a language before it is first recorded in writing.
Related Forms:
pre′his·tor′i·cal·ly

adverb
---
prehistoric

Adjective
(comparative more prehistoric, superlative most prehistoric)
Origin
From French préhistorique.
---