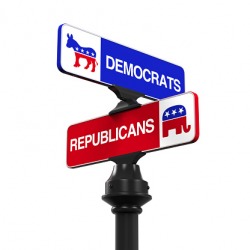 The two main political parties in the United States are Democrats and Republicans.
noun
The definition of a political party is a group of people with similar political goals and opinions. The purpose of the political party is to get candidates elected to public office.

An example of a political party is the Republican Party.
---
political-party

---