play catch up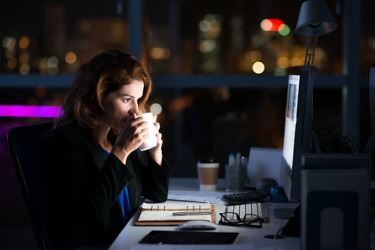 An employee working late playing catch up.
phrase
The definition of play catch up is to work harder or longer to make up for lost work.

An example of play catch up is working extra in the evenings the week after returning from vacation.
---
play-catch-up

Verb
(third-person singular simple present plays catch-up, present participle playing catch-up, simple past and past participle played catch-up)
(sports, games), in a losing scenario, to take risks in an attempt to regain the lead.
---