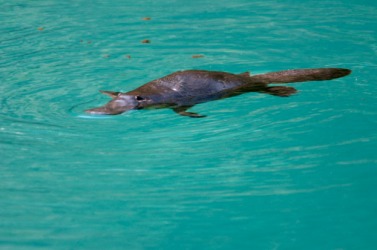 A platypus swimming.
noun
Platypi is the plural of platypus, a semi-aquatic egg-laying mammal.

Animals native to Eastern Australia with a duck-like bill and beaver-like tail that spend some of their time living in the water are an example of platypi.
---
platypi

Origin
The -i plural comes from the belief that platypus is a Latin second declension noun, which it is not. In fact, it belongs to the Greek third declension. The usual plural is platypuses; platypodes is the Greek plural, which is also correct.
---