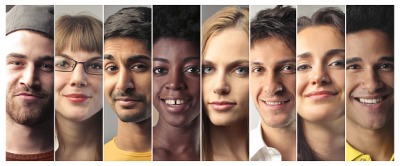 A variety of people with different personalities.
noun
The definition of a personality trait is a quality or characteristic that distinguishes the character, action and attitude of a person, animal or geographical location.

Five Major Personality Traits

Openness - How open you are to experiencing new things.
Conscientiousness: How dedicated you are.
Extraversion: How comfortable you are in the company of others.
Agreeableness: How you get along with people.
Neuroticism: How emotionally stable you are.

An example of a personality trait is being outgoing or extroverted.
Openness and conscientiousness are examples of personality traits.
---