pensively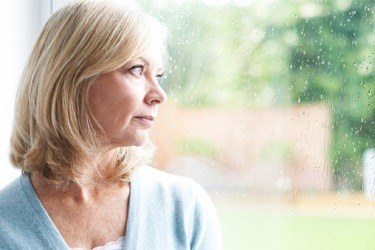 The woman stared out through the window, pensively awaiting the arrival of the package.
adverb
Pensively is defined as something done in a thoughtful manner, often with sadness.

If you stare out the window in deep thought, this is an example of when you starepensively out the window.
---
pensively

Adverb
(comparative more pensively, superlative most pensively)
In a thoughtful or reflective manner.
---