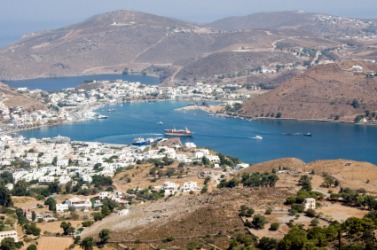 The island of Patmos.
---
Patmos
island of the Dodecanese, in the SE Aegean: traditionally where St. John wrote the Book of Revelation (Rev. 1:9): 13 sq mi (34 sq km)
---
Patmos
also Pat·mos
An island of southeast Greece in the Dodecanese Islands of the Aegean Sea. According to tradition, Saint John was exiled to the island c. AD 95 and wrote the book of Revelation here.
---