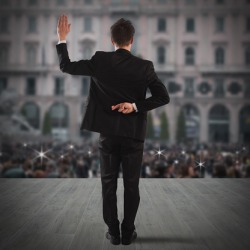 The politician hoped to get reelected even though he was known as a pathological liar.
noun
The definition of a pathological liar is someone who is addicted to lying and/or who is known for lying all the time or rarely telling the truth.

An example of a pathological liar is a person who tells stories that may be probable or contain some element of truth.
---