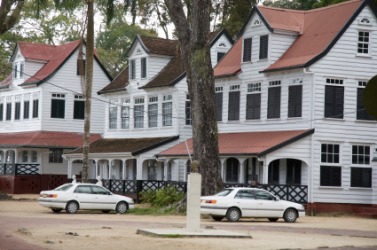 City center of Paramaribo.
---
Paramaribo
seaport & capital of Suriname, in the N part: pop. 201,000
---
Paramaribo
The capital and largest city of Suriname, on the Suriname River near its mouth on the Atlantic Ocean. Settled by the British from Barbados in the 1630s, it came under Dutch rule in 1815.
---