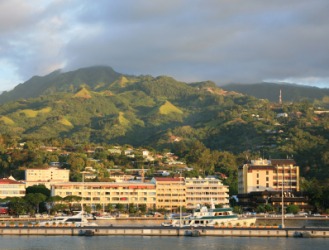 The seaport of Papeete.
---
Papeete
seaport & chief town on Tahiti: capital of French Polynesia: pop. 79,000
---
Papeete
The capital of the overseas territory of French Polynesia, a port on the northwest coast of Tahiti in the Society Islands of the southern Pacific Ocean. It is a commercial and tourist center.
---