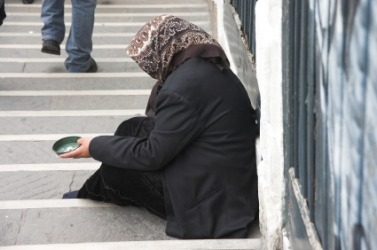 A panhandler on the street.
---
panhandler
☆
noun
Informal
a beggar, esp. one who begs on the streets
Origin of panhandler
pan
+ handler
---
panhandler
Origin
Obscure. Speculative. Panhandling always seems to involve a container for receiving loose change, so perhaps referring to a small, handled pan or to the container as the pan and the arm[s] holding it as the handle.
---