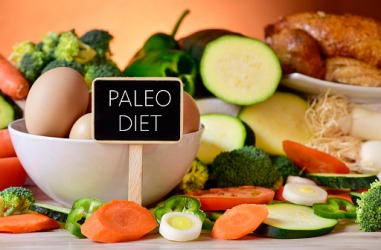 Foods typically found in a paleo diet.
noun
The definition of the paleo diet, short for paleolithic diet, is a diet with a focus on eating foods a caveman would've eaten, including meat, fish, poultry, vegetables, and nuts, while avoiding processed food, sugar, starches, grains, legumes and dairy.

An example of a paleo diet is a meal of buffalo, greens, and almonds.
---