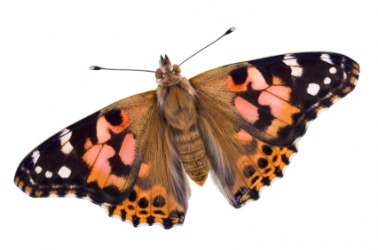 A painted lady butterfly.
---
painted lady
noun
A widely distributed butterfly (Cynthia cardui syn. Vanessa cardui) having brown, black, and orange markings.
A house, especially a Victorian house, having decorative trim painted in several colors.
---
painted lady
Noun
(plural painted ladies)
A cryptic patterned butterfly, Vanessa cardui, of the family Nymphalidae.
---