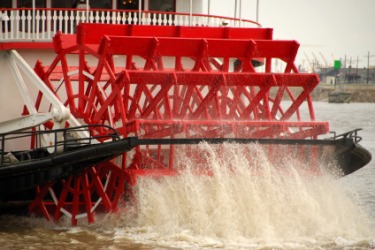 A paddle wheel on an old steamboat.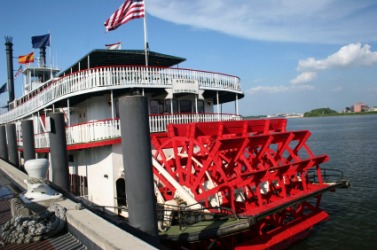 A paddle-wheeler in New Orleans.
---
paddle wheel
a wheel with paddles set at right angles about its circumference for propelling a steamboat
---
paddle wheel
noun
A wheel with boards or paddles affixed around its circumference, usually driven by steam to propel a ship.
Related Forms:
paddle wheel
---
paddle wheel
Noun
(plural paddle wheels)
(nautical) A large wheel, fitted with paddles, used to propel a vessel (especially a paddle steamer)
---