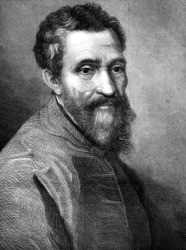 Michelangelo is one of the old masters.
---
old master
any of the great European painters before the 18th cent.
a painting by any of these
---
old master
noun
A distinguished European artist of the period from about 1500 to the early 1700s, especially one of the great painters of this period.
A work created by one of these artists.
---
old master
---