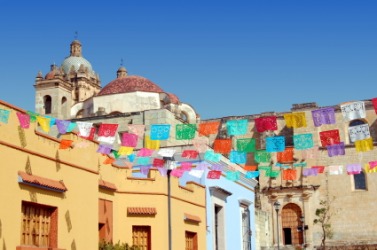 A colorful view of Oaxaca.
---
Oaxaca
state of SE Mexico: 36,820 sq mi (95,363 sq km); pop. 3,020,000

its capital: pop. 214,000

in full
---
Oaxaca
A city of southeast Mexico south-southwest of Veracruz. It was founded c. 1490 as an Aztec garrison post and was conquered by the Spanish in 1521.
---