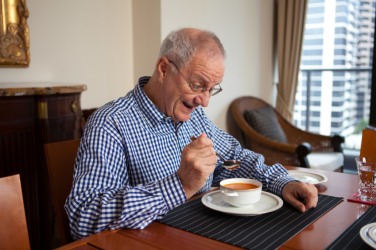 Hey, this soup's not half bad!
adjective
The definition of not half bad is something that is pretty good or that is relatively acceptable, especially if you had low expectations for it in the first place.

An example of not half bad is soup your wife made you that you thought was going to taste terrible and that actually tastes fine.
---
not-half-bad

---