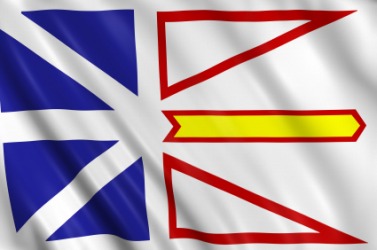 The flag of Newfoundland and Labrador.
---
Newfoundland and Labrador
province of Canada: 143,501 sq mi (371,666 sq km); pop. 552,000; cap. St. John's: abbrev. NL or Nfld & Lab
---
Newfoundland and Labrador
Abbr.
NL
A province of eastern Canada including the island of Newfoundland and nearby islands and the mainland area of Labrador with its adjacent islands. It was admitted as a province in 1949. England claimed Newfoundland in 1583, although the claims were disputed by France until the Treaty of Paris (1763). The province of Quebec continued to claim Labrador until 1927. St. John's is the capital and the largest city.
---
Newfoundland and Labrador
---