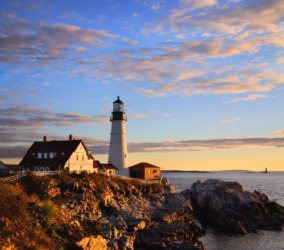 A New England lighthouse.
---
New England
☆ the six NE states of the U.S.: Me., Vt., N.H., Mass., R.I., & Conn.
Origin of New England
so named by Captain John Smith
---
New England
A region of the northeast United States consisting of Maine, New Hampshire, Vermont, Massachusetts, Connecticut, and Rhode Island.
Related Forms:
---
New England
---