adjective
The definition of nautical is relating to ships, sailing, navigation on the water.

An example of nautical used as an adjective is the phrase "nautical breeze" which means a breeze coming from the sea.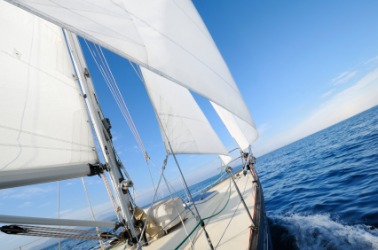 A sailboat propelled by a nautical breeze.
---
nautical definition by Webster's New World
adjective
of or having to do with sailors, ships, or navigation
Origin: French nautique ; from Classical Latin nauticus ; from Classical Greek nautikos ; from nautēs, sailor, seaman ; from naus, a ship: see navy
Webster's New World College Dictionary Copyright © 2010 by Wiley Publishing, Inc., Cleveland, Ohio. Used by arrangement with John Wiley & Sons, Inc.
---
nautical definition by American Heritage Dictionary
adjective
Of, relating to, or characteristic of ships, shipping, sailors, or navigation on a body of water.
Origin: From Latin nauticus, from Greek nautikos, from nautēs, sailor, from naus, ship; see nāu- in Indo-European roots.
Related Forms: