natural resources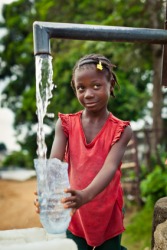 Water is one of our natural resources.
noun
Natural resources are substances found naturally in the environment.

Non-Renewable Resources

Coal - Coal is a fossil fuel and it is one of the most abundant resources in the world. A majority of the world's reserves for coal can be found in Asia and Eastern Europe, but the United States has a plentiful supply of coal reserves as well.
Oil - Oil is also a fossil fuel. Oil forms deep underground and is pushed up towards the surface as it forms. Wells are then drilled in certain spots in order to recover the oil from what is known as a reservoir. It is refined in factories throughout the world in order to be used to provide energy products like gasoline, diesel, heating oil, and jet fuel.
Natural Gas - Natural gas is made up of a mixture of gases and is commonly discovered during oil drilling, since oil and natural gas typically share the same reservoir. Natural gas is further refined and then delivered to homes throughout the 300,000 miles worth of pipeline that run underground in the United States. It is an alternative to coal and oil because it is cleaner burning and reduces pollution.
Oil Shale - Oil shale is a type of sedimentary rock that can be found beneath the earth's surface through mining. Oil shale can be mined and heated to 914 degrees Fahrenheit in order for this waxy substance to liquefy and be refined into a usable energy source as a replacement for oil.
Tar Sands - Tar sand is a sedimentary rock and a non-renewable resource. It contains crude oil that is very thick. However, it is very difficult to mine this crude oil and these rocks cannot be mined directly. The cost for producing oil in this manner is equal to the cost of producing oil from oil shale. The largest tar sand field can be found in Canada and it has the potential to supply the world's oil supply for a total of 15 years.

Examples of natural resources are minerals, air and fresh water.
---
natural-resources

Noun
plural form of natural resource
---