Magdeburg
[mäg′də bo̵orkh; E mag′də bʉrg′]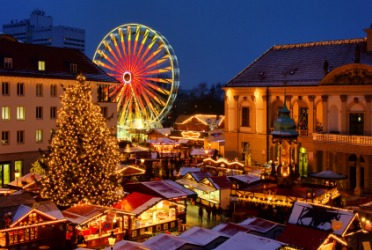 The Christmas market in Magdeburg.
---
Magdeburg
city & port in E Germany, on the Elbe: capital of Saxony-Anhalt: pop. 272,000
---
Magdeburg
A city of central Germany on the Elbe River west-southwest of Berlin. Known as early as 805, it was chartered in the 1200s and became one of the chief cities of the Hanseatic League. Magdeburg was severely damaged during World War II.
---