made to order
made-to-or·der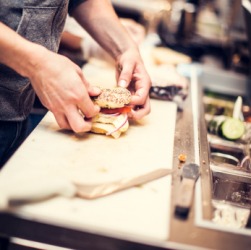 A person creating a made to order sandwich.
adjective
The definition of made to order is something custom-made to the exact criteria and specifications of the purchaser.

An example of made to order is a sandwich where you tell the chef what kind of bread, what kind of toppings and what kind of meat to put on it.
---
made-to-order
made to conform to the customer's specifications or measurements; custom-made
perfectly suitable or conformable
---
made-to-order
adjective
Made in accordance with particular instructions or requirements; custom-made.
Very suitable: a made-to-order job.
---
made-to-order

---