level out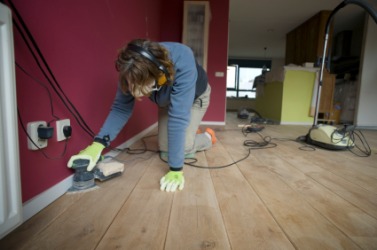 A sander is being used to level out this floor.
verb
To level out is defined as to work on an area to make it even, smooth and free of indents, dents or dings.

When you sand a surface to make it smooth and even, this is an example of a situation where you level out the surface.
---