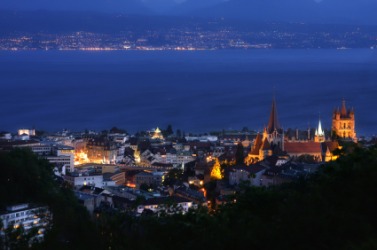 The city of Lausanne at night.
---
Lausanne
city in W Switzerland, on Lake Geneva: pop. 123,000
---
Lausanne
A city of western Switzerland on the northern shore of Lake Geneva. Originally a Celtic settlement, Lausanne became a center of Calvinism after the 1530s and was home to Voltaire, Gibbon, and Rousseau in the 1700s.
---