laughter

laugh·ter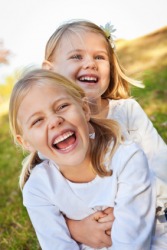 The laughter of children.
noun
Laughter is defined as the sound of mirth or joy.

Laughter is the sound you make when you hear a really funny joke that makes you giggle.
---
laughter
the action of laughing or the sound resulting
an indication of mirth or amusement: with laughter in her eyes

Archaic

a matter for or cause of laughter
Origin of laughter
Middle English from Old English
hleahtor
(akin to German
gelächter
) from base of
hleahhan
, to laugh
---
laughter
noun
The act of laughing.
The sound produced by laughing.
Archaic A cause or subject for laughter.
Origin of laughter
Middle English
from
Old English
hleahtor
---
laughter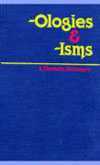 See also humor.
Abderian
relating to foolish or excessive laughter. [Allusion to Democritus, the laughing philosopher, born in Abdero.]
cachinnation
raucous laughter; loud whinnying.
geloscopy, gelotoscopy
a form of divination that determines a person's character or future from the way he laughs.
jocundity
the quality or condition of being merry or cheerful. —
jocund
,
adj
.
katagelophobia
an abnormal fear or dislike of ridicule.
risibility
1.
the ability or disposition to laugh.
2.
a humorous awareness of the ridiculous and absurd.
3.
laughter.
---
laughter

Noun
(usually uncountable, plural laughters)
The sound of laughing, produced by air so expelled; any similar sound.

Their loud laughter betrayed their presence

A movement (usually involuntary) of the muscles of the laughing face, particularly of the lips, and of the whole body, with a peculiar expression of the eyes, indicating merriment, satisfaction or derision, and usually attended by a sonorous and interrupted expulsion of air from the lungs.

(archaic) A reason for merriment
Origin
From Middle English, from Old English hleahtor ("laughter, jubilation, derision"), from Proto-Germanic *hlahtraz ("laughter"), from Proto-Indo-European *klek-, *kleg- ("to shout"). Cognate with German Gelächter ("laughter, hilarity, merriment"), Danish and Norwegian latter ("laughter"), Icelandic hlátur ("laughter"). More at laugh.
---