labyrinthine
[lab′ə rin′t̸hin, -t̸hēn′, -t̸hīn′]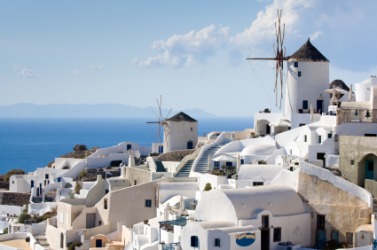 The labyrinthine streets of a Greek village.
---
labyrinthine
adjective
of or constituting a labyrinth
like a labyrinth; intricate; complicated; puzzling
---
labyrinthine
or lab·y·rin·thi·an
adjective
Relating to, resembling, or constituting a labyrinth: "the labyrinthine corridors &ellipsis; of bureaucratic red tape" (William H. Hallahan).
---
labyrinthine
Adjective
(comparative more labyrinthine, superlative most labyrinthine)
Twisting, convoluted, baffling, confusing, perplexing.
labyrinthal
labyrinthed
labyrinthial
labyrinthian
labyrinthic
labyrinthical
labyrinthically
labyrinthiform
---