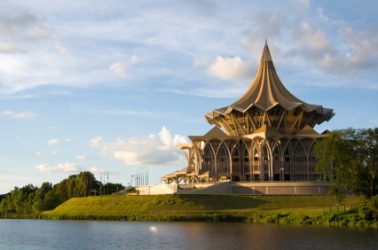 A government building in Kuching.
---
Kuching
seaport & capital of Sarawak, Malaysia: pop. 74,000
---
Kuching
The capital of the Malaysian state of Sarawak, on the northwest coast of Borneo. From 1841 to 1946 it was the seat of a princely state founded by British adventurer James Brooke (1803–1868).
---