adjective
The definition of kookiest is the silliest or craziest.

An example of kookiest used as an adjective is in the phrase "the kookiest costume at the party," which means the most unusual costume at the party.
YourDictionary definition and usage example. Copyright © 2013 by LoveToKnow Corp.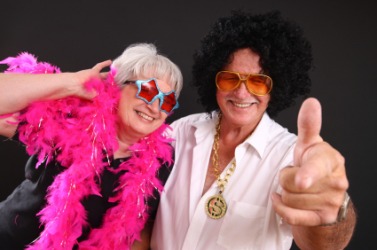 Will these costumes be judged the kookiest at the party?
Licensed from iStockPhoto
---
kookiest
Variant of kooky