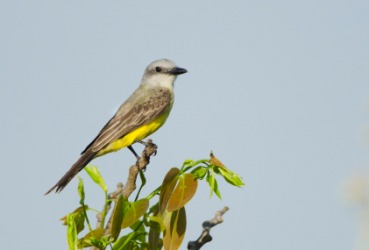 A tropical kingbird.
---
kingbird
noun
☆ any of several aggressive tyrant flycatchers (genus Tyrannus) of the U.S. and Canada
---
kingbird
noun
Any of various flycatchers of the genus Tyrannus found throughout the Americas, especially T. tyrannus.
Origin of kingbird
From their habit of aggressively defending their territories by chasing away other birds
.
---
kingbird
---