Kazan
[kä zän′; Russ kȧ zän′y']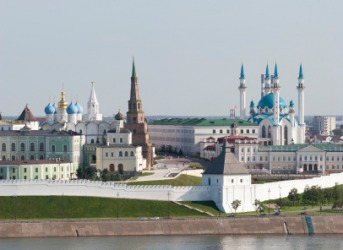 Historical section of Kazan.
---
Kazan
city in W Russia, on the Volga: pop. 1,085,000
---
Kazan
A city of west-central Russia on the Volga River east of Moscow. After growing to prominence in the 1400s as the capital of a powerful Tatar khanate, Kazan was conquered by Czar Ivan IV in 1552, becoming part of Russia.
---
Kazan
---