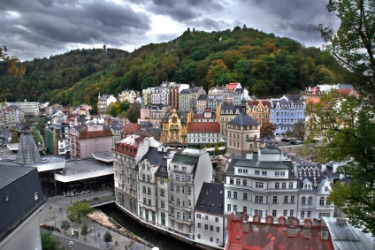 The city of Karlovy Vary.
---
Karlovy Vary
city in W Czech Republic; famous for its hot springs: pop. 56,000
---
Karlovy Vary
also Carls·bad or Karls·bad
A city of the northwest Czech Republic west of Prague. Chartered in the 1300s, it has medicinal sulfur springs and has long been popular as a spa.
---