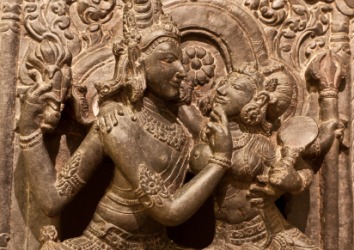 The Kama Sutra is an ancient guide.
noun
The Kama Sutra is defined as an ancient Sanskrit guide to sexual technique, human sexual behavior and love.

An ancient Sanskrit guide that explains how to engage in sexual activity and what positions to use is an example of the Kama Sutra.
---
Kama Sutra
a Hindu religious treatise written
c.
400, that deals with pleasure, love, and sexuality
Origin of Kama Sutra
Sanskrit
kāmasūtra
; from
kāma,
love (see Kama, the god) +
sūtra,
thread, guide line, manual
---
Kama Sutra
Origin
From Sanskrit कामसूत्र (kā́ma-sūtra).
---