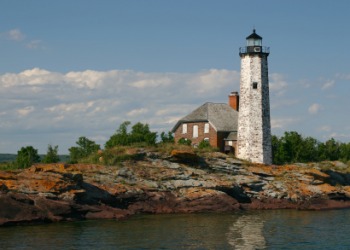 Lighthouse on Isle Royale.
---
Isle Royale
island of Mich., in N Lake Superior
Origin of Isle Royale
French literally , royal island
---
Isle Royale
An island of northern Michigan in Lake Superior near the coast of Ontario. French fur traders named the island in 1671. Native Americans mined the island's copper for centuries before ceding the island to the United States in 1843. It is now a national park.
---