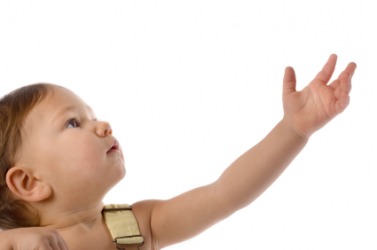 A child holds out her hand imploringly.
adverb
Imploringly is defined as asking for something in a pleading way.

An example of imploringly is a child begging for a scoop of ice cream; imploringly begging.
---
imploringly

Adverb
(comparative more imploringly, superlative most imploringly)
Beseechingly; in a manner that implores or beseeches.

"You must help me," she said imploringly.
---